Retail Center
Featured in our retail center you will find veterinary diets and over the counter foods, treats, shampoos and dental care items.
We carry Iams Veterinary Diets, Eukanuba Diets and Purina Veterinary Diets.
At CVH dental health is very important to us; please ask to see our line of dental care items including: toothbrush kits, toothpaste, dental wipes, oral rinses and gels as well as dental chews.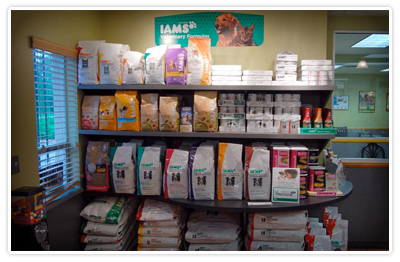 We offer a wide selection of heartworm and flea/tick preventatives. Heartworm preventatives include: Heartgard, Tri-Heart and Advantage Multi. Flea and tick products include: Advantage, Advantage Multi, Comfortis, Trifexis and Frontline Tritak. Heartworm preventatives will only be sold to patients who have a current heartworm test on file with our clinic or a bring in a written prescription.